Good morning, Detox!  Oh, your gut is going to love the helping hand it gets from the collagen peptides in this super drink.  Collagen is fantastic for repairing the holes in your gut lining (also called intestinal permeability),  It does wonders for skin and hair, as well.  When I discovered I had diastasis recti after the birth of my son, I immediately started learning about the benefits of consuming collagen.
Bonus: Did you know consuming smoothies with a spoon instead of a spoon aids digestion and ensures more nutrients are absorbed?  Sure, you might feel a lil' weird "chewing" your icy drink, but your micronutrient stores will thank you.
You need: kale, chard, romaine, apple cider vinegar, cinnamon, avocado, cranberries, blackberries, blueberries and 2 scoops collagen peptides.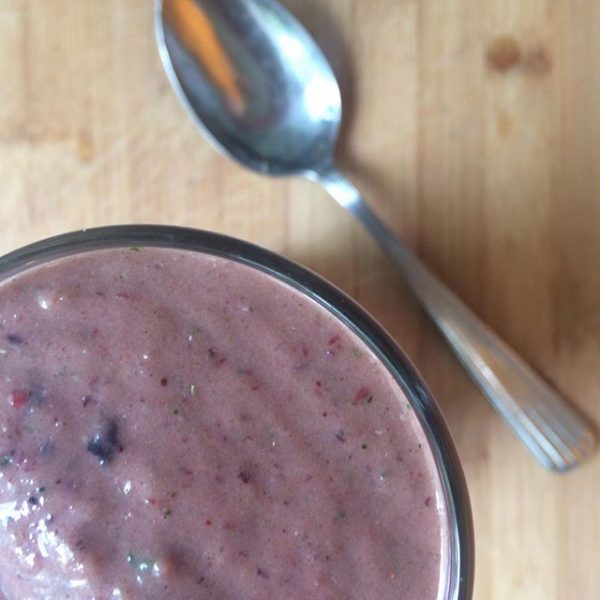 | | |
| --- | --- |
| | |
A high quality greens powder can be used in place of the fresh greens to save some time if you're in a rush!  In that case, you may find you need to add a bit more water in order for all ingredients to blend properly.