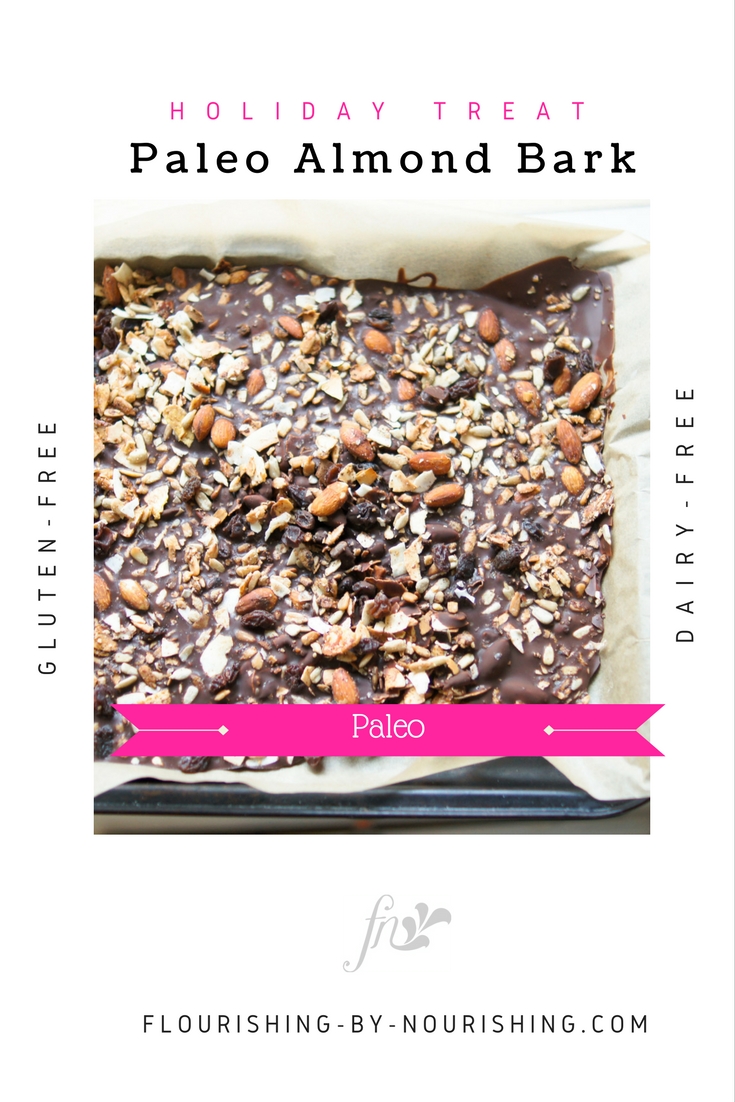 While not something we indulge in everyday, here's a treat we enjoy at holiday gatherings.
(For AIP Paleo, swap the chocolate chips with carob chips and just use toasted coconut flakes instead of the nuts and seeds.  Or you can consider subbing them with other dried or freeze-dried fruit.)
Simply make the Paleo Granola (click to see my recipe) and pour on your chocolate and coconut oil mixture.  Harden in the freezer for about an hour.  Cut and enjoy!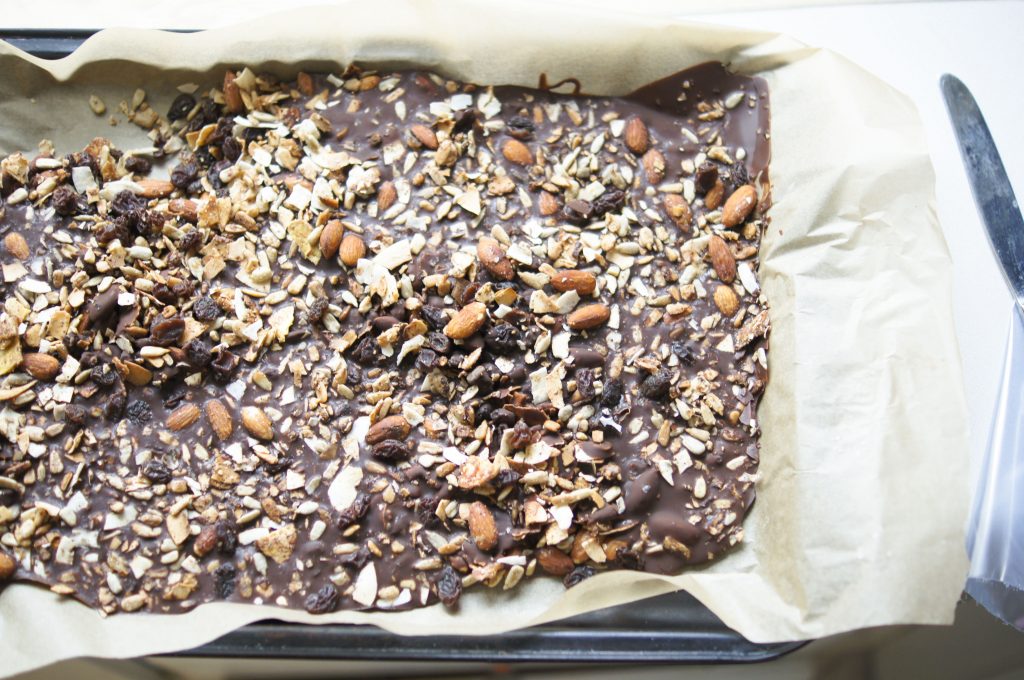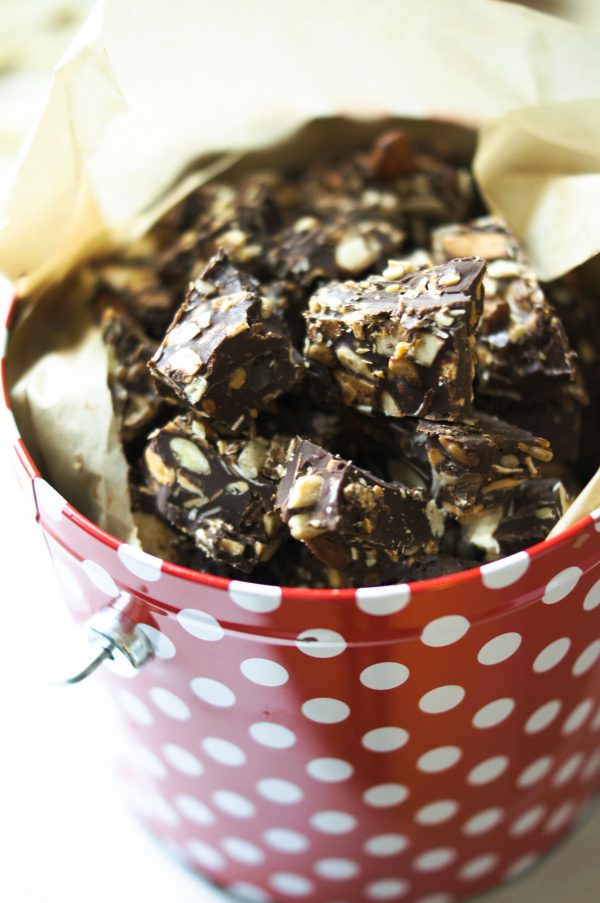 | | |
| --- | --- |
| | |
Line a cookie sheet with parchment paper.

Spread Paleo Almond Coconut Granola over the parchment paper.

Melt chocolate chips and coconut oil together either using the stovetop or microwave. (If using the microwave, be sure to stop and stir chocolate chips and coconut oil every minute and a half to ensure ingredients are well incorporated.)

Pour melted chocolate mixture over the cookie sheet.

Place cookie sheet in the freezer for at least 1 hour, or until chocolate has hardened.

Remove parchment paper and almond bark from the cookie sheet and place on top of a cutting board.

Cut into chunks. Store in a air-tight container. Keeps best in the fridge.
I traveled with this and it seemed to do well out of the fridge.  However, if you are in a very warm climate, you might want to pack it in an ice chest to ensure it doesn't melt.