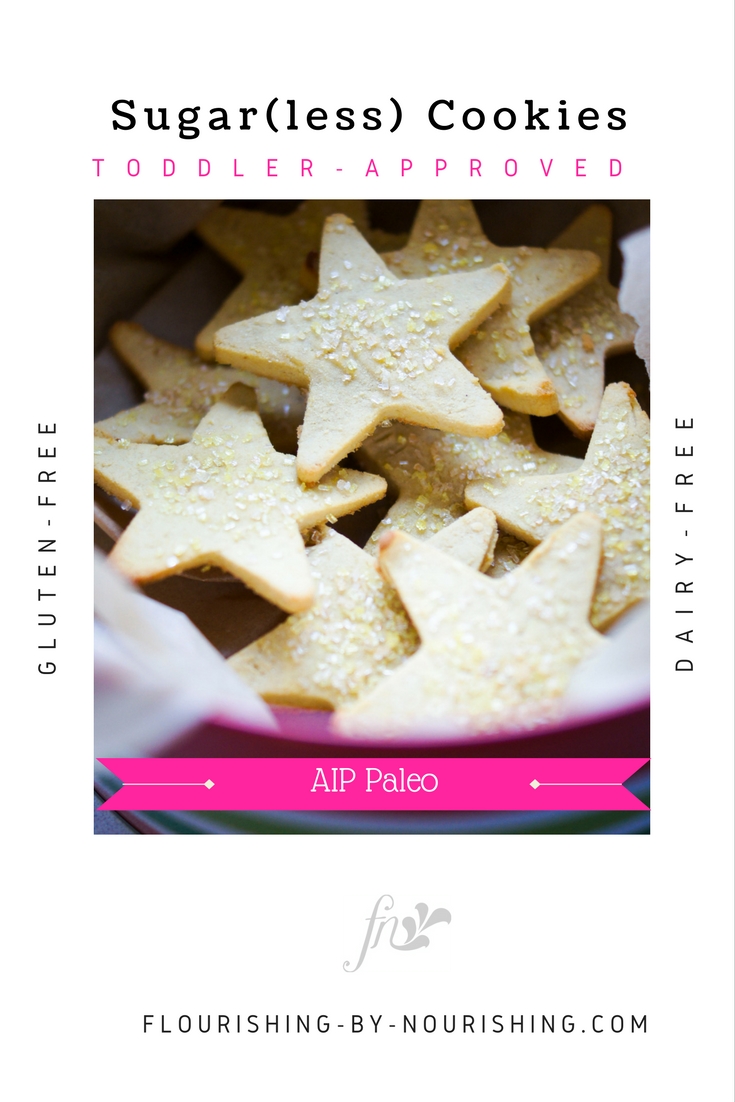 Okay.  I just wanted a cute Christmas cookie my toddler could tote around without being "the weird kid that doesn't eat junk food."  🙂  While these Toddler Sugar(less) Cookies (AIP Paleo) certainly won't win any awards for being an exact replica of your classic sugar-laden treat, it certainly serves the purpose I was searching for: cute, low sugar, free of the top gut-irritating allergens.
They do taste best right out of the oven and when stored in an air-tight container for a couple days..anything more than that it it gets kinda soggy-ish.  And, yes, I did put sugar sprinkles on top. I opted for the artificial dye-free, gmo-free variety.
I'm guessing that you could add some coconut sugar (lower in glycemic load) or stevia (if that's your thing).  For him, I decided to keep is simple and not-so-sweet.  Right now, I'm keeping all the leftover in the freezer to take out and add to his lunchbox here and there during the New Year.  Or to use as bribery as we embark on our Family Veggie Challenge…lots of green veggies, each week, eaten by our toddler, and no one losing life, limb or sanity.  We'll see how this one plays out!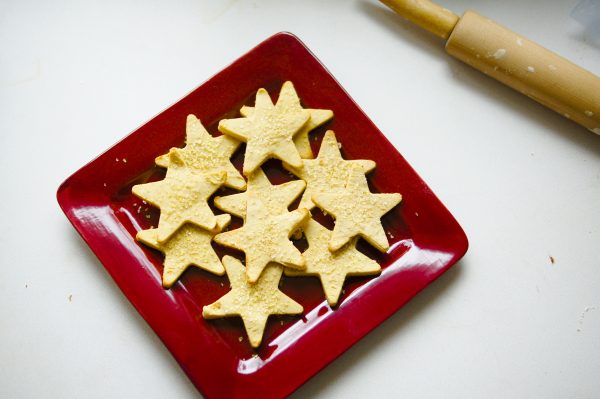 | | |
| --- | --- |
| | |
Combine all ingredients. Mix well.

Place dough between two sheets of parchment paper. Use a rolling pin to flatten to about 1/4 inch in thickness.

Use cookie cutters to make your favorite shapes!

Line a cookie sheet with parchment paper. Place cut-out dough on cookie sheets. If you are using a dye-free sugar sprinkle, add them here.

Bake 15-18 min or until bottoms begin to get lightly brown.